We do the design and development of a wide range of Customised Kiosk with In-house R&D team as per the clients requirements. Self Service Kiosks in general help the service industry to deliver the required services with no or minimal human interaction. The current pandemic-affected world has made us realize the importance of minimal human intervention in all service sectors;  In this context, Kiosks are playing a vital role in the all sectors.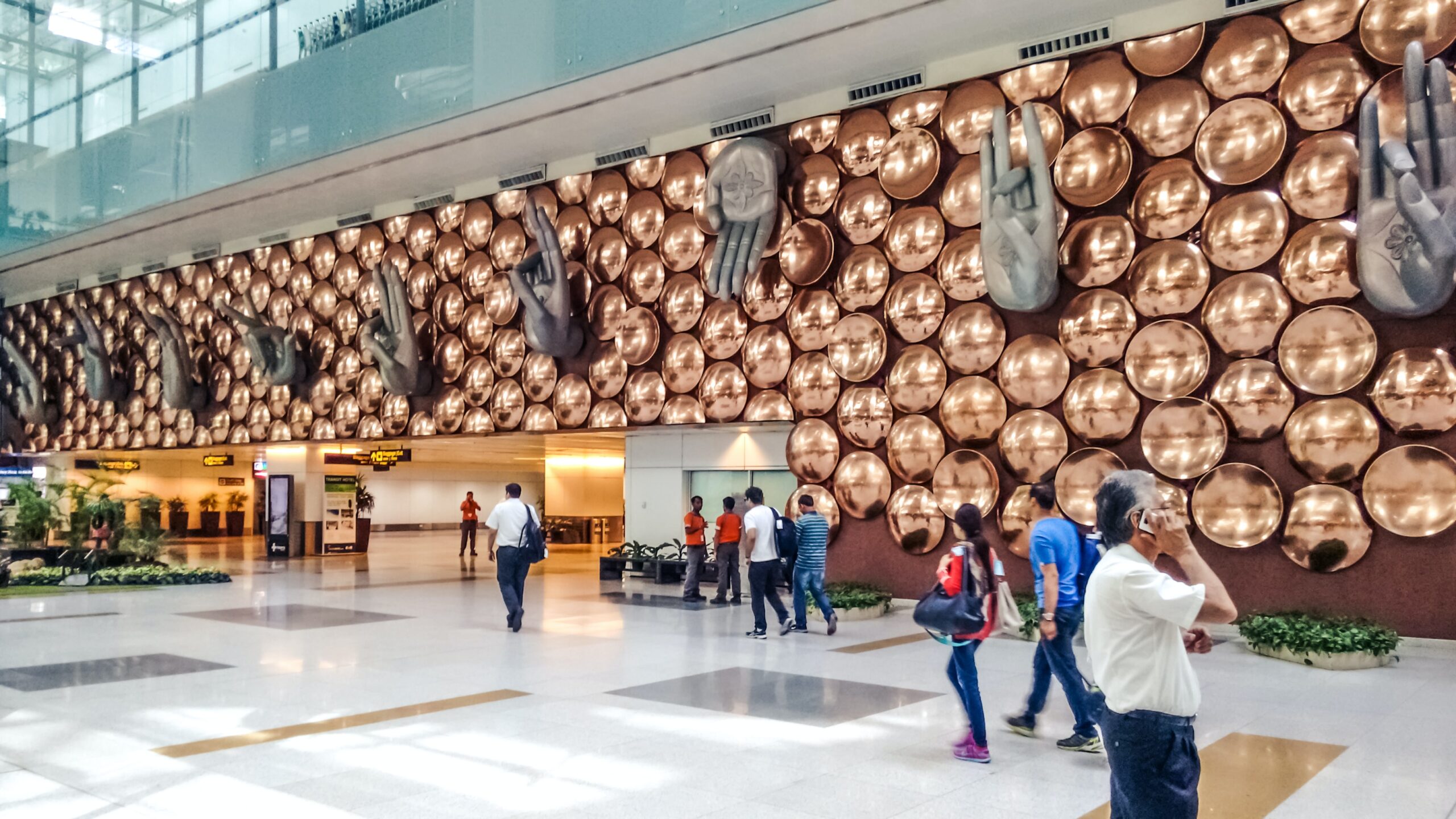 Smart Integration
CPU
Enclosure
Smart Integration
Bar-code, QR -Code, RFID readers, Camera, NFC, Printer, Proximity, Passport Scanners, Thermal receipt Printer. Card reader, Cash acceptor and many other sensors.
CPU
Enclosure
Smart Integration
Touch Screen
CPU
Enclosure
Smart Integration
Bar-code, QR -Code, RFID readers, Camera, NFC, Printer, Proximity, Passport Scanners, Thermal receipt Printer. Card reader, Cash acceptor and many other sensors.
Touch Screen
CPU
Enclosure
Airport Check-In Kiosk Manufacturer In India
We are here for you, "Bits & Bytes" is a great illustration that dedicates to exclusive and skilled airport kiosk manufacturers in India. We design airport kiosks and our airport kiosk manufacturer in India staff will gladly help start your journey the right way with a speedy check-in and are happy to assist with any other requirements you may have. At most airports, we offer individual kiosk counters for Business, Premium Economy, and Economy classes. At smaller airports, we provide combined Priority counters kiosks. Additionally, We offer excellent airport check-in kiosks set up online at the lowest budget with professionalism. 
Bits & Bytes are established in 2003, We are a well-reputed and experienced airport check-in kiosk manufacturer in India, and we have more industry experience in the category of kiosk/digital signages. We consist of professionals with excellent moral & social status along with technical qualifications. Now, it's the right time to pick your necessary kiosk design and tell us your requirement. Get an instant quote and we deliver your kiosk set up at an affordable budget with professionalism. 
We offer a self-check-in kiosk for the select airport. Applicable for both domestic and international airports. Our kiosks are all about speed, ease of use, and flexibility. We have multiple solutions that will suit every requirement including portable kiosks, baggage tagging stations, payment capability, retail stores, transportation, and off-airport check-in. We provide global business continuity through a flexible service model. Our monitoring service ensures your IT systems are reliable and available, around the clock and around the world. Our kiosk has been designed to enable its panels to be switched out simply and efficiently so that you can support any brand requirements. 
Now, we ensure our products are manufactured from start to finish using in-house machinery and infrastructure at our factory. Get superior and professional airport kiosk manufacturers in India and we provide— 100% quality-based products/services with on-time delivery. We are renowned as a proficient kiosk manufacturer across India. This way we ensure cost-effective, high-quality, and on-time delivery for all our products. We promote your small business through a kiosk set up with help of us. We consistently deliver airport check-in kiosks that can be customized to meet the diverse needs of any queries. We offer a hyper-local experience, designed to drive discovery and mobility. 
We dedicate— 24×7 hours of customer support and after-sales services across India. 

We deliver your kiosk set up on time. 

We design according to client requirements with made-in-India and in-house manufacturing. 

We offer kiosk installation for every 100kMs across India. 

We have world-class manufacturing & our kiosk design is modern and has an amazing infrastructure. 

Largest product range— indoor & outdoor interactive kiosks are available in the working atmosphere. 

We offer— various functions that embed our kiosk design such as money deposits, sim card vending, money exchange, information inquiry, ticket vending, check-in, and more. 

Our airport kiosk manufacturers in India, are designed for the public as self-services or enable transactions. 

Supremacy of our airport kiosk manufacturer in India— efficient, proficient, skilled, and well-knowledge about modern and new techniques. 

Pocket-friendly products/services & get an instant quote also.

100% client satisfactions.
Frequently Asked Questions
We ship real-time interactive kiosks. We can coordinate with you regarding the delivery partner suited to your location and requirements. We delivered extremely superior kiosk setup with hustle-free more.
An interactive kiosk is the best and customized machine that provides to information and application about internet banking/BFSI, entertainment, education, & communication etc, for existing customers.
It's a very beneficial for our targeted audience & we are renowned as a top-notch kiosk manufacturer in India. 
Interactive kiosk helps customers in different ways & our eco-friendly kiosk systems are very easy to operate and comprehensive functionally. We bring exclusive interactive kiosk design with pocket-friendly way. Our kiosk system work 24 hours in a day & 365 days also. 
We install various types of interactive kiosk setup for increases brand awareness with targeted customers, and reduce hidden cost. We dedicate— more convenience to citizens.
Standard computer is not perfect for running applications developed for a specific purpose. At working environment. 
Interactive kiosk basically as a central control unit & our kiosk setup are designed by OEM material & high-quality technology. And we provide android interactive kiosk system with more features at your working place.
First, we provide all complete quotation according to clients requirement. Then you choose your suitable interactive kiosk design & we will re-check all your requirement with you. After that we draw a clear kiosk design for you then we will be sent to you for approval. After approved the design, we will start kiosk production and assemble all the components. After that we install kiosk setup for you at your working place. We provide custom touch screen kiosk with self-service features.